Find MAC Address:
Mac OS X
The following instructions will show you how to find the MAC Address on your Mac running OS X version 10.5.
Open System Preferences
Open the Apple menu by clicking the leftmost item on the menu bar (it looks like an apple). Then click System Preferences....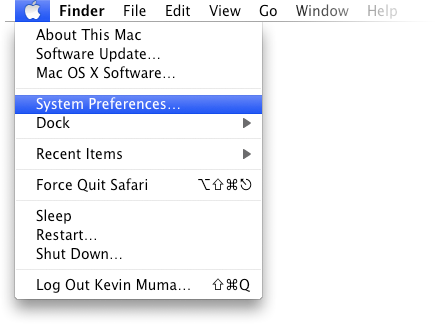 Open Network
In the System Preferences window click Network. If Network is not visible click Show All first.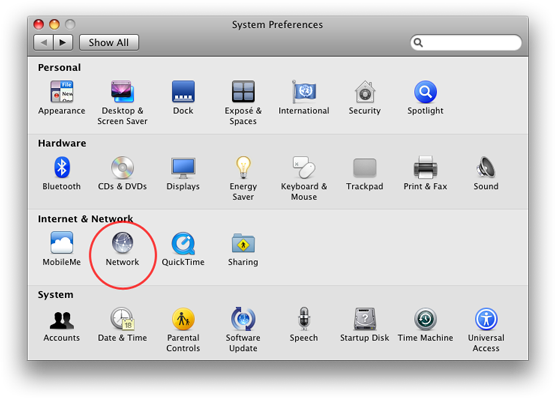 Advanced Network
In the Network window make sure Ethernet is selected and then click the Advanced... button.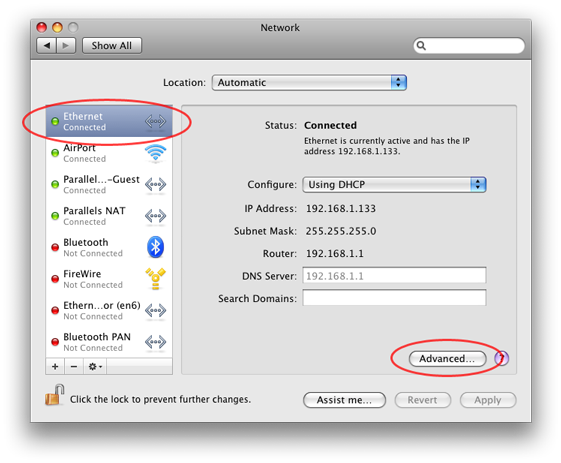 Ethernet ID
In the Advanced Netowork page, click the Ethernet tab. Your MAC Address is found beside Ethernet ID:.